A short and transparent circuit to offer you elegant and accessible watches.
The beginning
The history of DUPAL has taken root of the will of create an authentic and transparent brand. My name is Sophie, entrepreneur feeds on 10 years of expatriation in China, citizen of the world and mother of 3 explorers.  
My objective est to invest my knowledge of the local culture in the service ofn objective : make watchmaking accessible. DUPAL means Designs Uniques at Affordable Prices, in editing Limited. The "L" also represents the common letter of first names of my children.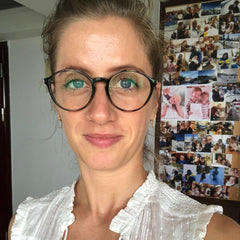 Transparency and trust
As a brand, we are aware to have ae responsibility social and a requirement quality. This is why we have put a special effort on the choice of our workshop watchmaker. We have selected the one who answer at our requirements in terms of 
working conditions of employees: comfort, equipment,

 

hygiene and

 

hours. 

 

capacity

é

 of

 

production

 : 

designs

, manufacturing

 and

 

product quality.

 

 
We form a partnership with a workshop in which we atcome on fully trust. We workwe hand in hand to offer you, it's clear, of models according to your needs.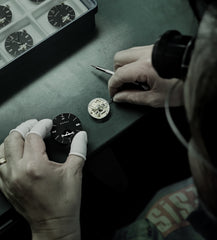 Excellent value for money 
To allow you to have a qualitative watch without you ruin, We have reduced to strict minimum the intermediaries who follow the confection. So we can invest in the choice of materials qualitative:   
alloys are all 316L stainless steel

, what 

confers

 to watches a large 

durability

 and a better 

resistance

 corrosion; 

 

the movements are all from Japan

, who 

possesses

 one of the best expertise in 

terms of 

reliability and accuracy. 

 
Each watch is then carefully packaged and entrusted to Frenchlog, a logistics company, which through its expertise ensures efficient package management.   
It is this short circuit that allows us to offer you excellent value for money in the watchmaking market.  
Our team
We have built a relationship of trust With lAll employees, from the designer to Italy, passing through the workshop in China, to the logistician in France. They are the strength of the DUPAL team : a brand of sober watchs and chics, at Human scale.   
We have at heart to make your experience pleasure ! 
To the pleasure from you (e-)meet, 
The DUPAL team